Süssigkleid in der Annabelle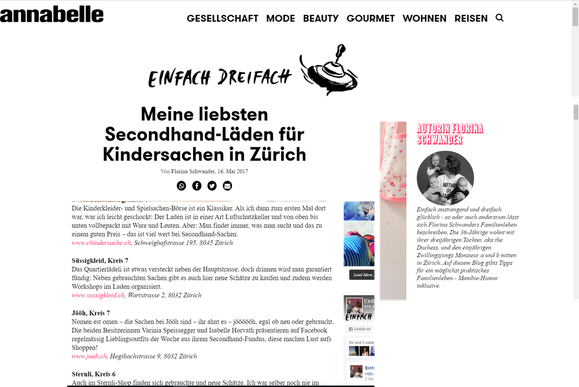 Süssigkleid in der NZZ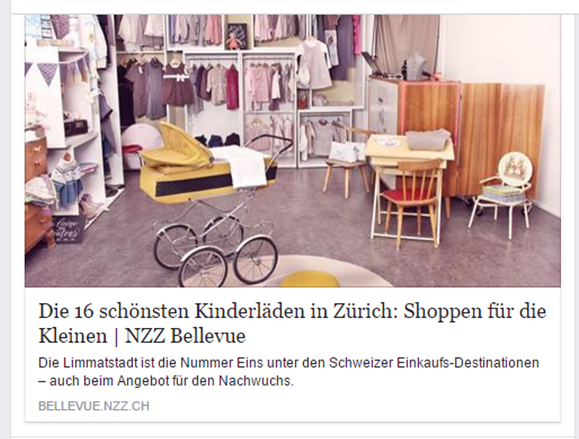 Süssigkleid in der Schweizer Familie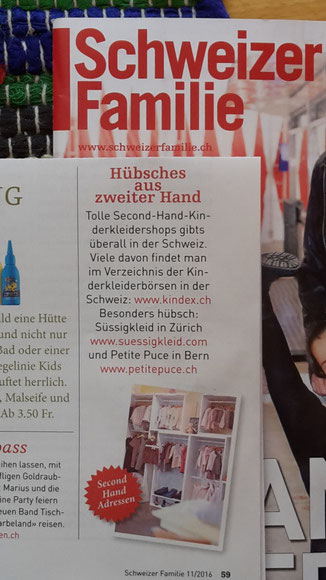 Süssigkleid in Creme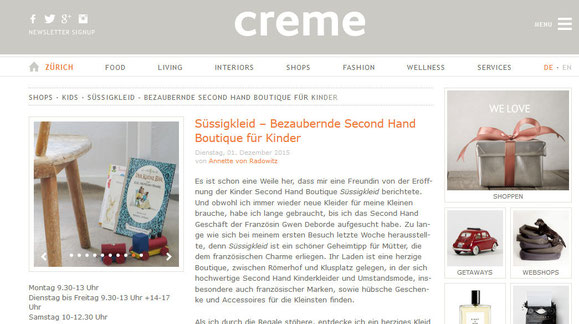 im Tagi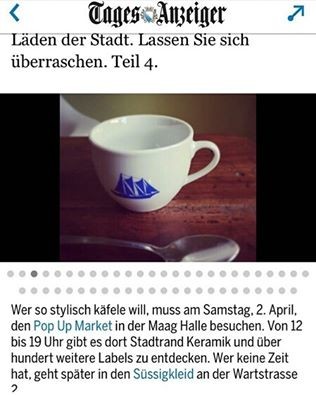 Kunden Bewertungen
J'adore ! Tout est bien agencé dans cette boutique qui donne envie de chiner. Il y a plein de belles choses variées, il y en a pour tous les goûts en fait ! Et Gwen est adorable
:-) Je recommande !
Super boutique, du second main qui n'en a pas l'air, tout est en très bon état, belles marques et de jolis créations de créateurs locaux, le tout dans une boutique très mignonne et tendance. A voir absolument !!
Excellent accueil, selection variée, et de chouettes idées cadeau à prix très doux.
Highly recommended ! I always find something at a great price.
A rare find in Zurich !
Beautiful store with high quality and perfectly maintained clothes (
including best of French brands) for VERY reasonable prices. The store is also very nice and cosy and it's a real pleasure to shop there. There is also a special corner for the children to play so you can look around hastle free. Gwen the owner is extremely nice and in case you're looking for something in particular will send you an email if that item comes in. Highly recommend this shop!